Install - Update - Uninstall
Install
Go to Extensions->Extension Manager-> Install
Screenshot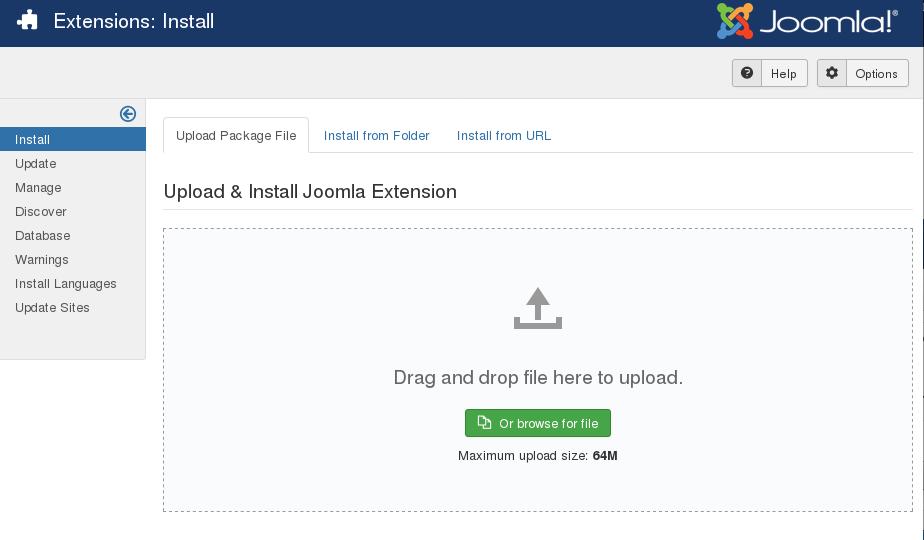 Find your package on your local computer using the "Browse" button. Then click "Upload and Install".
If this does work for some reason, for example: your host does not allow files over 2 megabytes or your connection is timing out, you can use FTP to put the unpacked file into your tmp directory (or other directory if you wish) and use the "Install from Directory" option.
A third option is to upload the file somewhere and point to it with the "Install from URL" option.
After installation/upgrading you should see a screen like this.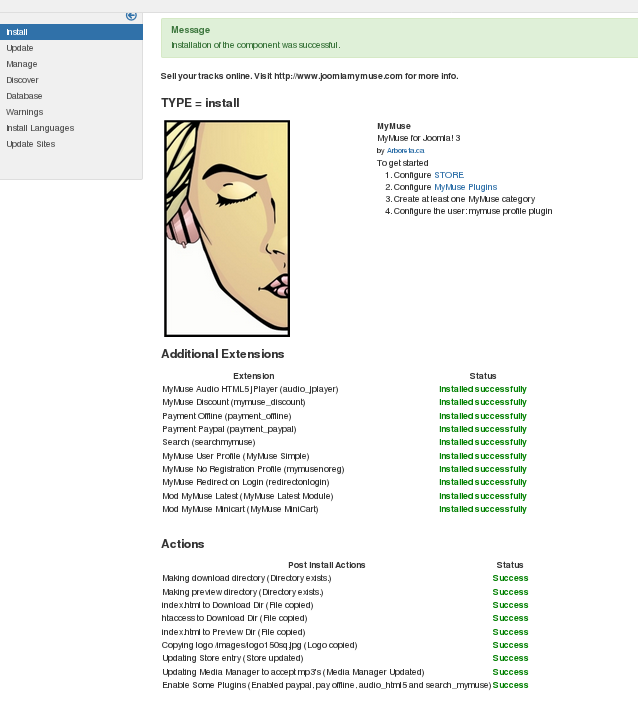 Update
MyMuse updates will show up in Extensions -> Manage -> Update. It is alwasy good practice to MAKE A BACKUP before major changes.
If you have downloaded the the latest file, follow the same procedure as installing. It is alwasy good practice to MAKE A BACKUP before major changes.
It will not touch your database and will simply overwrite old files with new ones.
Uninstall
To uninstall MyMuse, go to Extensions->Extension Manager-> Manage
Filter on the word MyMuse. Choose MyMuse Simple and Uninstall. it will remove all plugins and modules as well as database tables.
Screenshot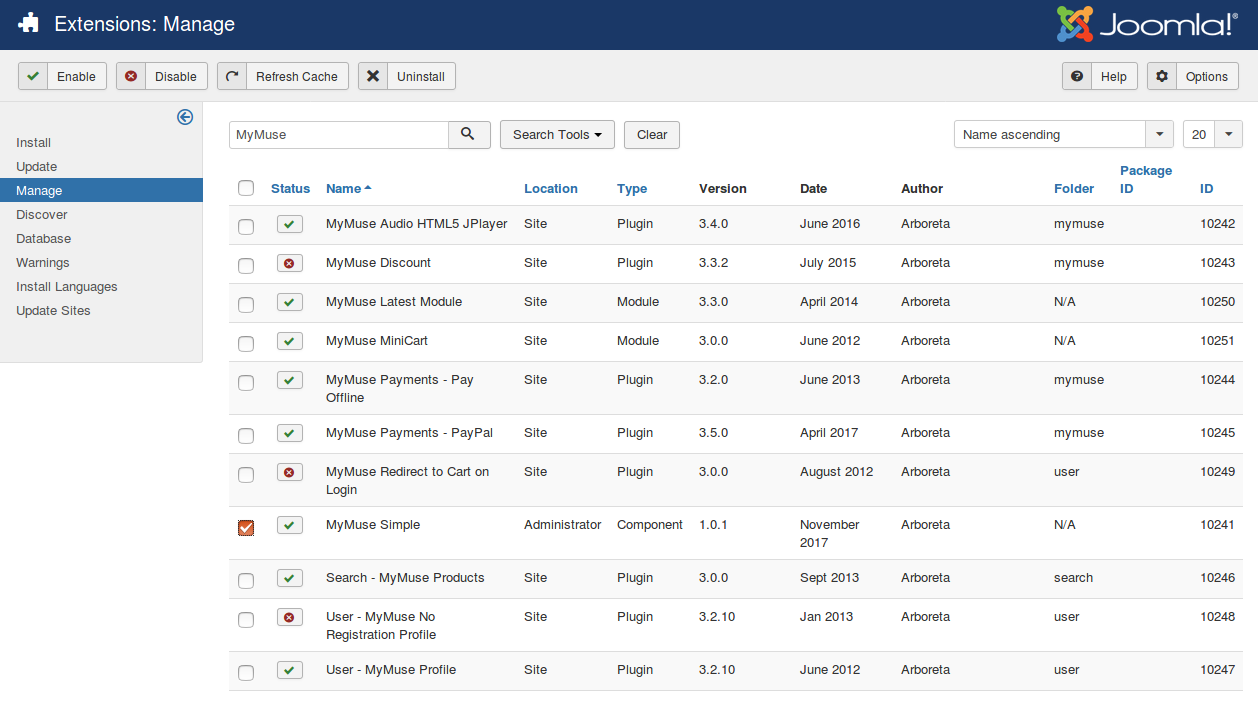 You need ONLY SELECT MyMuse, the Administrator - Component. It will remove the component, all database tables, all MyMuse modules and plugins.
After uninstalling it will present a screen with information on what was done.