Featured Site:- Singsong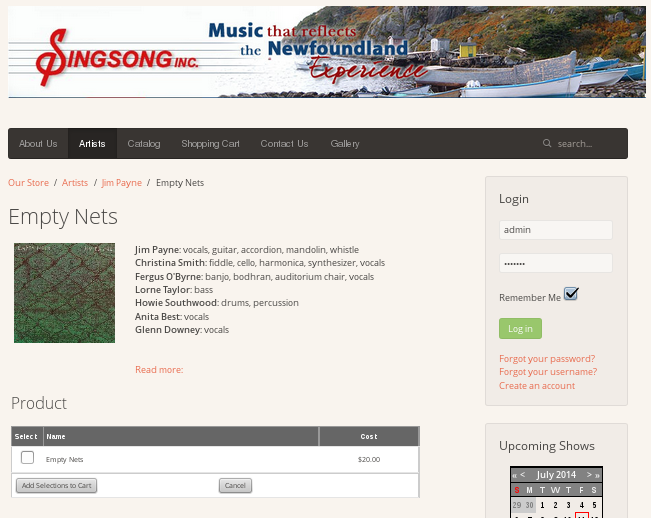 SingSong Inc. is a Newfoundland and Labrador recording company owned and operated by performing artist Jim Payne. It was started in 1989, and is dedicated to traditional and contemporary music, story, song and dance that reflect the Newfoundland experience. The label has 27 currently available titles, making it the largest dedicated traditional music label in the province.
It is also the site that inspired MyMuse! He had a pure HTML site that was impossible to maintain. "Let me build you a shopping cart on Jooma!" I said. Jim just updated to the latest 2.5 version.