Welcome Screen
Go to Extensions->MyMuse
Screenshot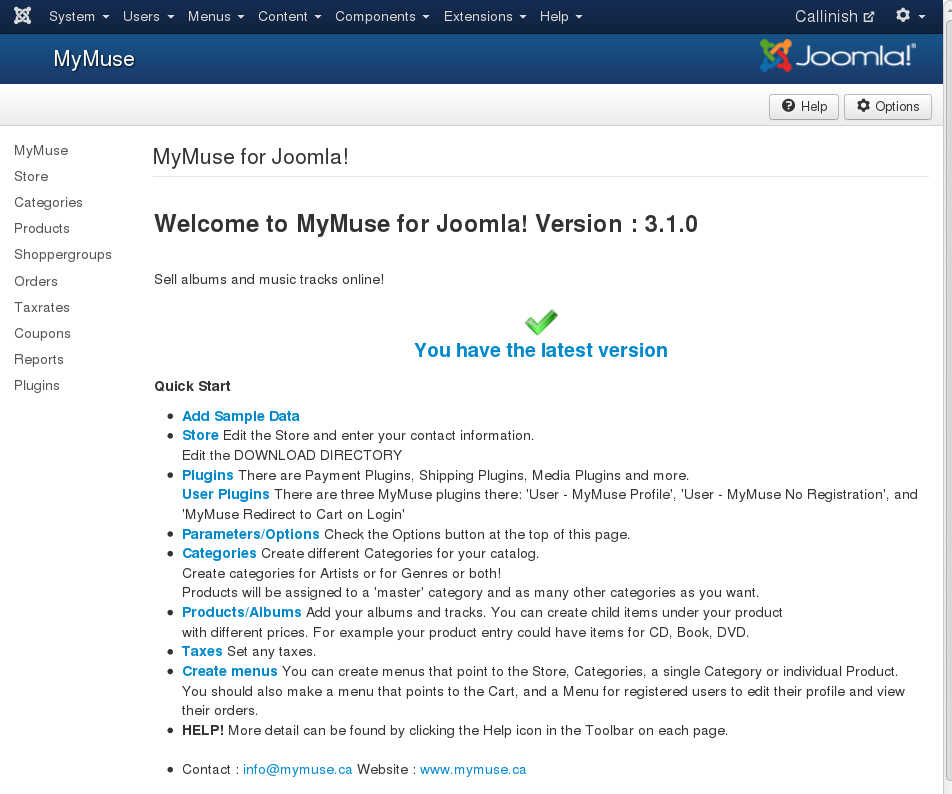 Live Update
MyMuse uses Live Update to download newer versions. You must enter your username and password for the MyMuse site in the Options screen to receive the updates.
Links
Add Sample Data: This will create three Categories, MyMuse as a top level with "Iron Brew" and "World Music" under that. Then it will create a product with two tracks with previews. It fetches the previews and images from the joomlaymymuse.com server. Your PHP version needs cURL for this to work.


Store: opens the Edit Store screen.
Plugins/User Plugins: opens list screens for MyMuse plugins or User Plugins


Parameters/Options. Look over the Options for the component by clicking on "Options" in the top right corner. These can be overridden by Menu options.


Categories: opens teh List screen for MyMuse Categories.
Products/Albums: opens the List screen for MyMuse products.
Taxes: opens the List screen for MyMuse taxes.
Create Menus: opens the list screen for Menus.