Reports
The Reports Page
How to Access
Click on 'Reports' in the 'Components->MyMuse' menu in the back-end of your Joomla! installation.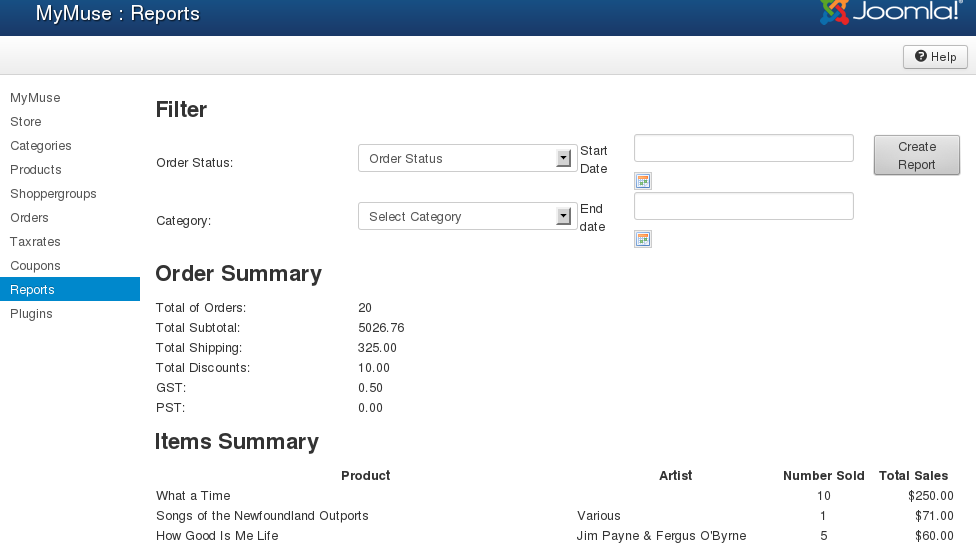 Filters
Order Status. Choose one of Pending, Confirmed, Cancelled, Shipped, Invalid to filter on that status.
Category. Choose one of your categories to filter on that category.
Start Date - End Date. Choose a period by selecting a start date and end date.
Create Report. Create a report based on your filters.
Order Summary
Total of Orders. Total orders in current report.
Total SubTotal. Total subtotals in current report.
Total Shipping. Total shipping in current report.
Total Discounts. Total Discounts in current report.
Total Taxes. Total taxes in current report.
Items Summary
Product. The name of the item sold.
Artist. Synonym for Category.
Number sold. the numver sold in current report.
Total Sales. Total Sales in current report.